Using the TEIN3 Network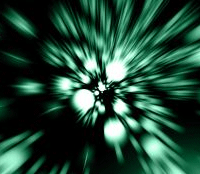 TEIN3 provides a dedicated high-capacity data-communications network for research and education communities across Asia-Pacific. It operates at speeds of up to 2.5 gigabits per second – the equivalent of sending 30 blockbuster-movie files down a phone line every minute.

With westbound links to GÉANT, its pan-European counterpart, TEIN3 offers direct high-speed intercontinental connectivity. Users get the shortest and hence fastest possible network routes for their data traffic from and to Europe, which significantly improves the performance of many network applications.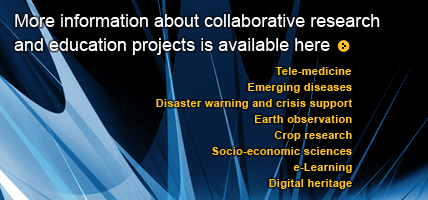 Who uses TEIN3?
TEIN3 supports data-intensive, time-critical applications between collaborating partners, but can equally be used to provide fast access to conventional web-based resources from all over the Asia-Pacific region and beyond.
Use of the network for collaborative applications is growing rapidly. TEIN3 provides Asia-Pacific with a gateway for global collaboration, enabling more than 45 million users at over 8000 research and academic centres across the region to participate in joint projects with their peers in Europe and other parts of the world.





How to connect to TEIN3
Any type of not-for-profit research and education activity can use the network.

If you are a prospective user wanting to benefit from the TEIN3 infrastructure, you should contact your national research and education network (NREN) to establish whether your host institution is already connected. If it is, you are ready to use TEIN3; services are free at the point of use. If it isn't, the NREN will advise you of the application procedure. Click here for contact details for each NREN.

How to get support
If you require support for your networking activities, your local NREN will be happy to help. If you require support relating to international network issues, please contact User Support.